To have and to hoax...
Wild child lingerie store owner Lucy Hamilton is a happily confirmed bachelorette. As far as she's concerned, men are something best enjoyed in small doses, never to be allowed too close. Then Lucy's mother tells her Aunt Bev that Lucy has eloped and is married--a tiny lie only meant to appease the dying woman...until Aunt Bev miraculously recovers. Now Lucy needs to find a "husband" for an upcoming family wedding, and fast.
Fortunately, Lucy's ridiculously hot, ridiculously straitlaced new accountant Dex Levian is willing to be her stand-in spouse for the weekend. And that's when the trouble really begins. For starters, Dex's "involvement" with a client―no matter how irresistible―might ruin a merger he hopes will make his career. Worse still, the chemistry between Dex and Lucy is more than convincing―it's sizzling. But for Lucy, falling for her fake new husband is the most dangerous thing she can do...
Charmed by a Ruby
Ryan never believed in anything supernatural until his murdered sister Becky's ghost appeared to him with a warning. Now he must convince a beautiful psychic to help him solve a murder or risk losing her, too.
Emily shuns her psychic abilities after she became the target of a killer while helping the police with a murder investigation. But how can she deny Ryan her help after she learns about the cryptic warning that could cost her life?
When widowed hotel CEO Brady Travers hires Sarah Powell for his Bermuda resort, she's thrilled with the opportunity to work with the sexy millionaire, especially since they shared one night of passion a month earlier. But when Sarah learns she is pregnant, her life turns upside-down.
Brady secretly hoped to keep Sarah safe since she carries a tiny piece of his dead wife inside her. But when his ruse is discovered, will the betrayal be too much for Sarah to bear?
Witness to a murder, but no one will believe her…
Shocked by the brutal crime she witnesses through the window
of her small office, Megan Jackson calls the police and is devastated when they question the truth of her story. With no body and no evidence of a crime, she's written off as a nutcase. Megan suspects the killer saw her face. Terrified, she calls the only person she can trust—her ex-boyfriend and former police officer, Will McCoy.
Despite a devastating breakup, Will jumps at the chance to help the woman who broke his heart. When the killer ramps up the stakes, Will is forced to take her into hiding—where the passion they once shared reignites, deeper and hotter than ever. But can Will keep Megan alive long enough to win back her heart?
Scarlet Lindstrom is all about luck, and lately hers is bad. After losing her job, boyfriend and home, she's forced to accept a position as a live-in nanny for a rebellious teenager so she can finish college and realize her dream of becoming a teacher.
Luck has no place in Ethan Chandler's life as a workaholic CEO who grew up with a gambler mother. He swore off relationships after the only woman he ever loved disappeared with his baby daughter, years ago. When that child is suddenly dumped in his lap—an angry teenager bent on smashing every rule—all hell breaks loose. To complicate matters, the nanny has hijacked his heart.
When Jia Mason's estranged husband turns up missing from their Florida vacation home, Jia is the prime suspect in his murder. Afraid she's being set up by the police, she flees to New Hampshire in search of answers only to be arrested there.
Zack Sizemore is tasked with extraditing the beautiful fugitive to Florida until a blizzard strands them with nothing but their mutual attraction to keep them warm.
When they stumble upon a deserted cabin, Jia sees her opportunity to charm Zack long enough for her to escape. What she doesn't count on is falling for the handsome lawman. Or the danger that awaits them in the remote cabin.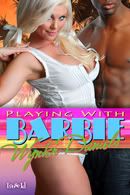 Everything fits into neat little pink-wrapped packages in Barbie Turner's life. The conservative children's book author goes to a different church every Sunday even though she doesn't listen to a word of the sermon. She's too busy searching the pews for Mr. Right. She knows she'll recognize him when she sees him—he'll be the one on the white horse.
Bohemian artist Keno Jenson lives life on the edge. He shuns all things conventional and safe and possesses every quality on Barbie's list of no-nos. When he replaces her usual illustrator, he fights the intense attraction since she's nothing like any of the women who frequent the revolving door to his bed. Too bad he no longer desires anything except playing with Barbie.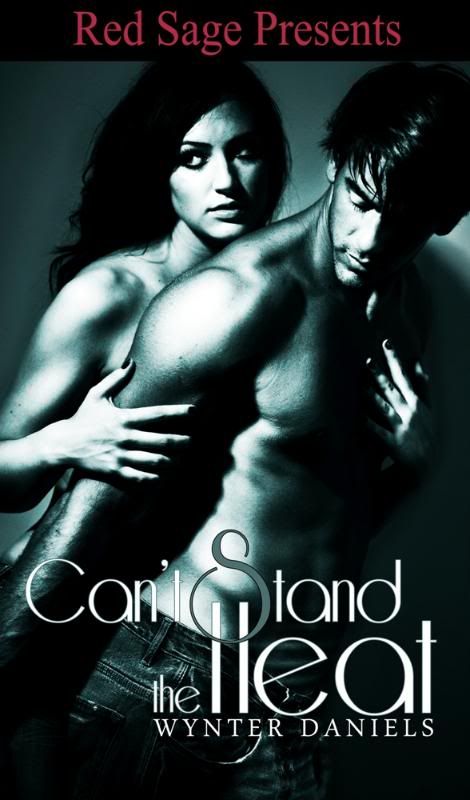 Savannah chef Marissa Walker thought she was through with her gambling ex-husband, Billy when he left for Atlanta. When their boss brings Billy back into her life, she's forced to keep her emotions and her libido in check as they compete for the position of Head Chef.
Little does she know that Billy's gambling debts followed him to Savannah along with a dangerous bookie willing to do whatever it takes to make Billy pay. Billy's deceit threatens to undermine the growing trust between the exes. Marissa realizes she's the one who's gambled not only her career, but her heart as well.
Gor the full list of Wynter Daniels' books, check out her website - http://www.wynterdaniels.com/